Dhaka University C Unit Admission
Are you looking for Dhaka University C Unit Admission 2020-21? Then this is the perfect place for you. Here you will get all the information about Dhaka University C Unit Admission 2020-21. The University of Dhaka is a dream of students. Every student wants to get admitted to Dhaka University. It is the biggest and best University in Bangladesh. It's a public university. Dhaka University has many departments for students. C unit is the best unit of Dhaka University. The students who want to get studies in the business faculty department, Then 'C' or Ga Unit is best. Here is the full information of Dhaka university C unit Admission 2020-21.
DU C unit Online apply Date – Exam Date
Apply Start Online: 5 August 2020
Apply End: 27 August 2020
Application modification (in particular case): 28/08/2020to 04/09/2020

The last date for submission of money is 27/08/2020

Exam Date: 13th September (Friday) 2020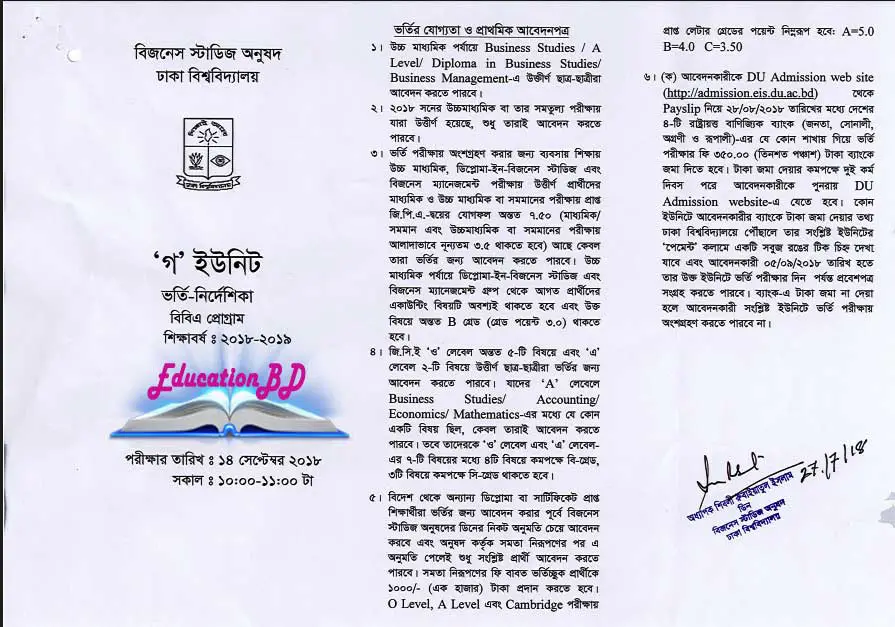 Dhaka University C Unit Admission 2020-21
Admission eligibility and initial application:
Who can apply?
1) Students attending Business Studies / A Level / Diploma in Business Studies / Business Management at the Higher Secondary level will be able to apply.
2) Only those who passed the Higher Secondary or equivalent of 2018 will be able to apply for admission.
3) GCE At least five subjects in the level and two students passed at this level can apply for admission. Those who have a subject in Business Studies / Accounting / Economics / Mathematics at a Level, they can apply. However, they will have to have at least four subjects 'B' grade, three subjects for minimum 'C' grade and 'A' level to be completed in the 'O' level and 'A' level 7 subjects.
The level grade points obtained in O level, A level and Cambridge exams will be as follows:
A=5.0
B=4.0
C=3.5
How many points needed to apply for Dhaka university C unit Admission?
1) To participate in the admission test, Higher Secondary, Diploma in Business Studies and Business Management Examination of meritorious and semi-secondary or equivalent GPA of the candidates who passed the examination will be at least 7.50. Diploma in Business Studies at the Higher Secondary level and the candidates coming from Business Management Group must have accounting issues and at least B grade (grade point 3.0) should be in that regard.
Can foreign students apply for Du C unit Admission 2019-20?
Students from other diplomas or certificates obtained abroad will apply for admission to the Deans of Business Studies before applying for admission, and only after the approval of the faculty, the concerned candidate can apply. The applicant will have to pay 1000 / – for the equivalent fee.
Dhaka University C or Ga Unit Seat Plan 2020-
Candidates' exam place and seat plan will inform the website and others in the admission test and Also will find here. Stay with us for exam place and Seat Plan of Dhaka university admission 2018.
Du C unit Admission Type
Examination M.C.Q. (Multiple Choice Question). The answering system will describe in the 'instructions' section of the question paper. The admission test cannot use in any calculator.
Marks Distribution Of Dhaka university C unit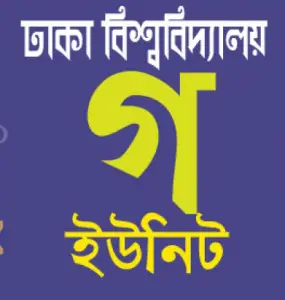 1) The merit list will determine the basis of the number obtained in admission test and the number/grade in the Secondary and Higher Secondary Examination.
2) Merit list of students/students based on the total number of 200 will make. For this, students will get GPA 6 in the secondary examination and the GPA with the Higher Secondary examination will add with adding the number obtained in the number 120 number of admission in the 120 number of the merit list.
3) In the admission test, there will be 60 marks in 60 questions(MCQ) and one hour time for the examination. The number will deduct for an incorrect answer in the admission test. That is, 0.24 numbers for each wrong answer will cut.
4) The purpose of the exam will be to verify the progress made at the higher secondary level. Understanding the question paper by the curriculum of the Higher Secondary level. 120 number of admission test will be distributed as follows:
(A) Business education
[wpsm_comparison_table id="14″ class=""]
* Business Studies, Accounting and Economics Answer any two of these three sections.*
Dhaka University C or Ga Unit Total Seat
Total Seat: 1170
1170 candidates will consider for admission by admission test number, but at least 48 in English will be given at least 48. The above conditions of admission will be equally applicable to all the candidates including the Kotas. Total 1170 selected for admission will consider for admission in the following up section according to merit.
Dhaka University C Unit Subject List
Management
Accounting and Information Systems
Marketing
Finance
Banking and Insurance
Management Information Systems
Tourism and Hospitality Management
International Business
Dhaka University C Unit Subject List & Number Of Seats Every Subject
[wpsm_comparison_table id="15″ class="center-table-align"]
Students who are interested in admission in the relevant departments of law, arts and social science faculty will have to participate in the "D" unit admission test. Extensive information on this subject can find in the 'D' Unit Directive.
Note: Candidates, who finally select for admission, will require submitting the required certificates along with the form of admission form, such as the attested photocopies of the marks sheet/certificate, and the following:
Testimonial gave by the head of the institute who has passed the latest institute.
Photocopy of the entrance test for the Higher Secondary Examination.
Photocopy of registration card of secondary class and five copies of passport size photograph.
During online admission formation, all information related to quota will provide. No new affiliation will examine later.
At the time of testing, calculator, mobile phone or similar device will mark as totally prohibit and punishable.
Dhaka University C Unit Admission Result 2021
The Dhaka university C unit admission Result will publish 26 September 2019. Candidates check their result through our site. What will need to do for getting your result online? Du C unit Result Below: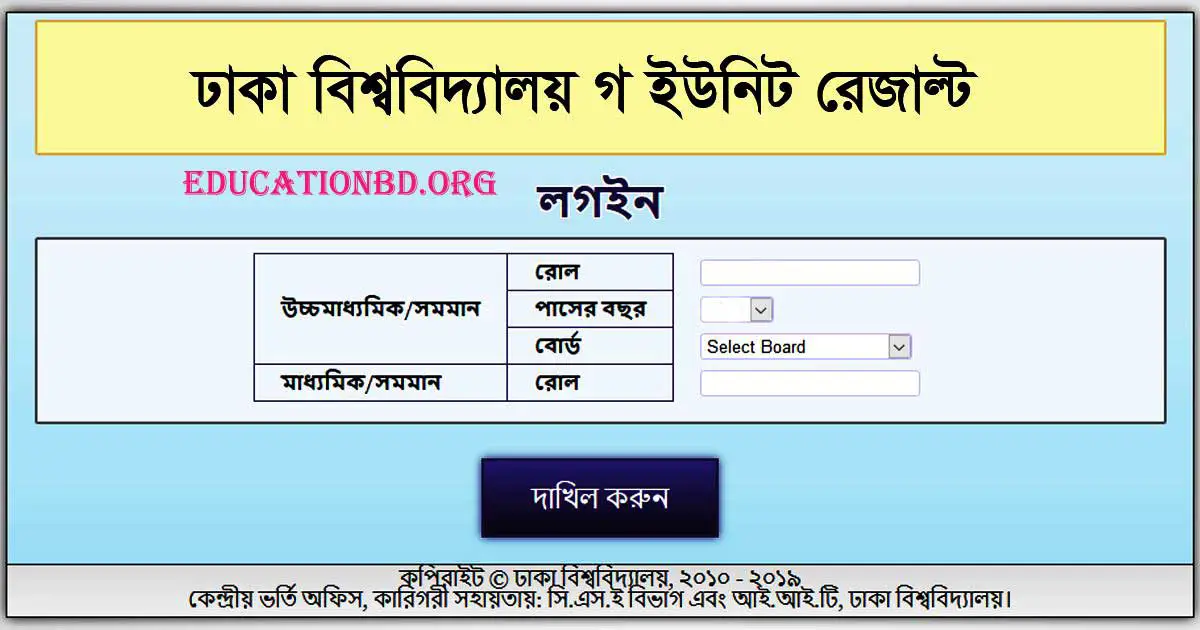 SMS Method:  DU <Space> C <Space> Result and Send it To 16321 Number
Dhaka University C Unit Admission Conclusion
This is all about Dhaka C or Ga unit Admission Guideline. If you have any question or any information you want to know, Then Comment here or Send us a message on Facebook. Thanks for reading this post. Have a good day.
Also, Check
You can check out this article Top 10 Public universities in Bangladesh.