Are you looking for Total Pharma LTD Job Circular 2022? Then you are the right place. Total Pharma recently published jobs circular. Working with Total Pharma is a very pleasurable job for all over the Bangladeshi People. Total pharmaceuticals ltd is a very famous pharmaceutical company in Bangladesh. It serves the humankind with super quality medicines using raw materials from recognized vendors and most modern, sophisticated pharmaceutical equipment. Total Pharmaceuticals limited published new jobs circular for rural people in Bangladesh. If you are professional and motivated to build a good career, then this is the best job for you.
Job Summary
Published on: Jan 10, 2022
Vacancy: 20
Employment Status: Full-time
Experience: At most 2 year(s)
Gender: Both
Age: Age 24 to 30 years
Job Location: Anywhere in Bangladesh
Application Deadline: 20th February 2022
Total Pharma LTD Job Circular 2022
They are working their business in diversified areas of Pharmaceuticals, Consumer Brands, Agribusinesses and Retail String with a mission to develop the Quality of life of the people. Are you searching for a job now, then Total Pharma is best for you. Total Pharma will provide you with a good salary. Total pharma published a new circular for people who are nationally citizen in Bangladesh and the salary of this job is too much high.
Total Pharma Limited Job Circular
Job Level: Mid Level
Job Location: Anywhere in Bangladesh
Application Deadline: 20th February 2022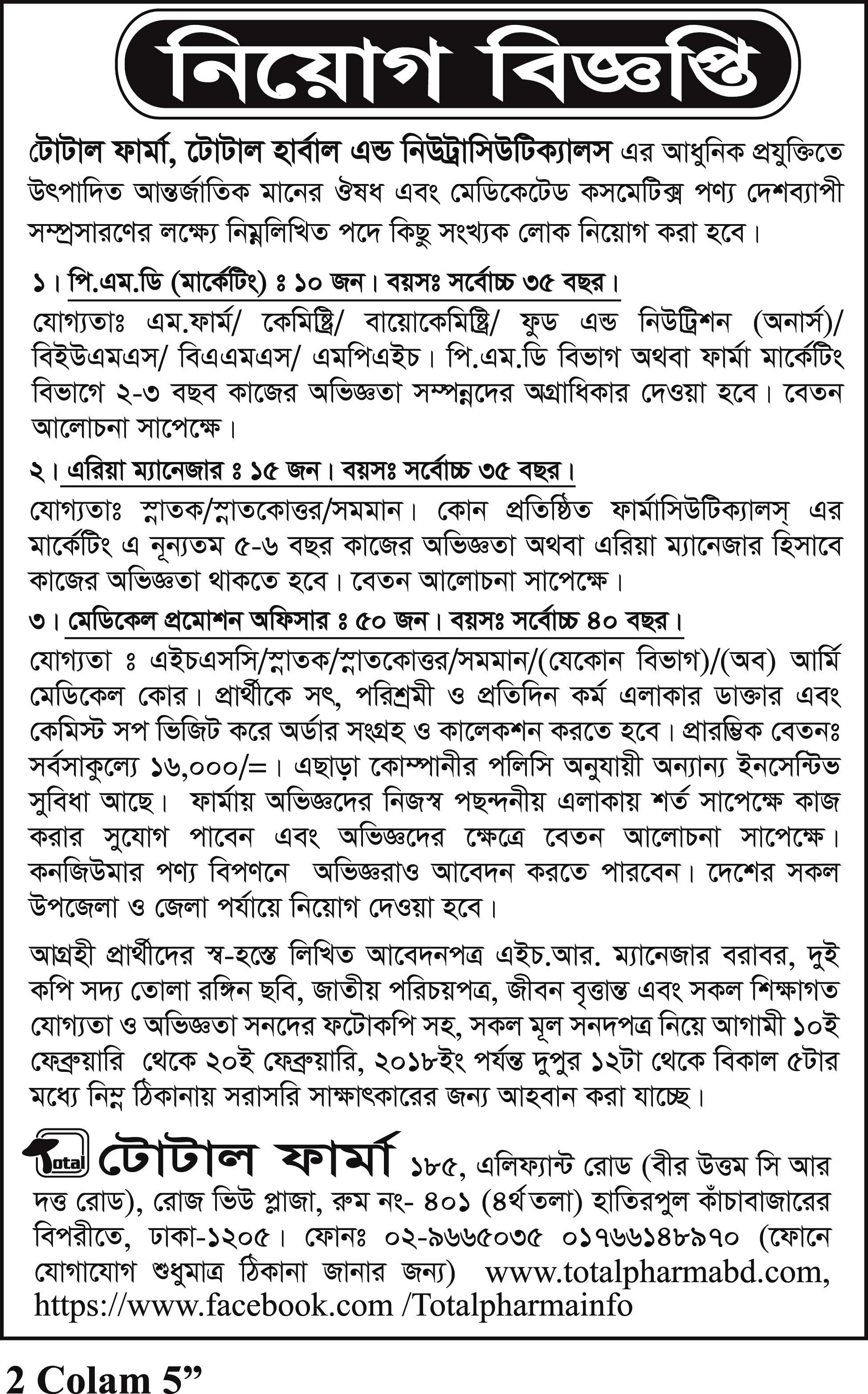 Job Responsibilities:
Regular team member (06 people) working with Routine Wise and learning their work.
Regular team member fulfills the company's sales target through monitoring and reporting of MPO.
To set daily, monthly, annual sales targets, and to take steps to implement and implement marketing strategies for the target team members.
To ensure the presence of products in the market, take measures to prevent arrears.
Experienced
The pioneer must be smart, dynamic, hard-working, creative and self-motivated.
Have deep analytics, good intuitive and communication skills.
Computer Office applications such as M.S.S, Excel and the Internet have good merits.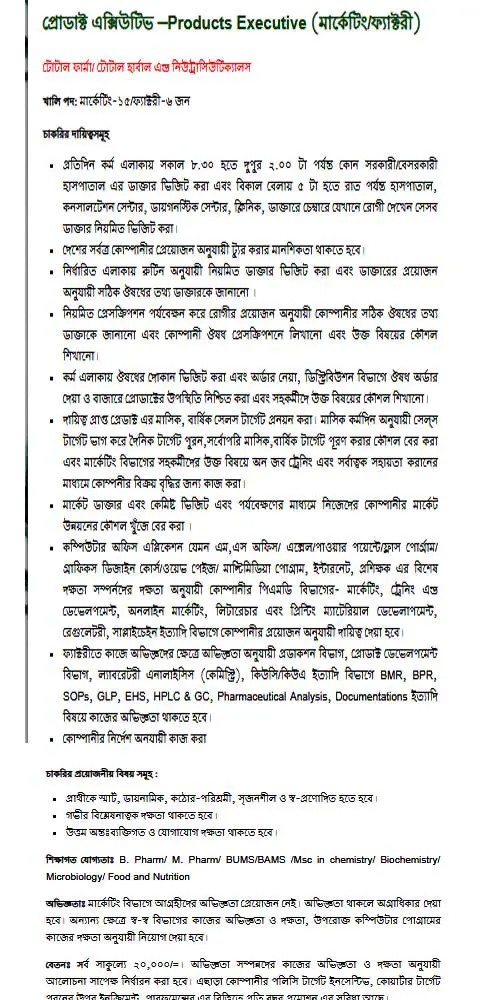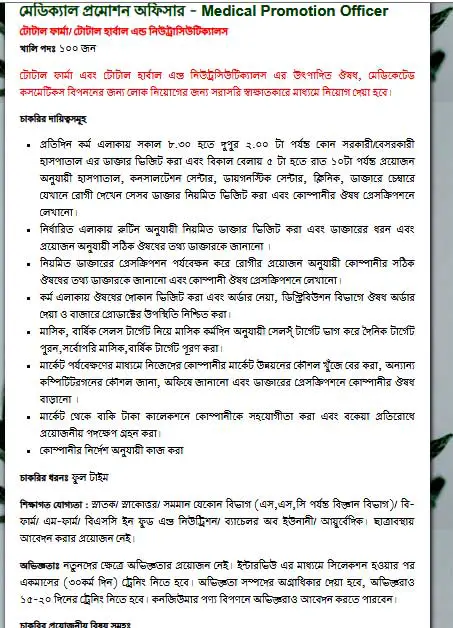 Check Primary Assistant Teacher Job Circular