HSC Admission 2022| XI Admission Bangladesh is now available all over our country. The education ministry of Bangladesh published a circular for the students who want to get admission to a different college in Bangladesh. HSC Admission 2022 starts on 9th August 2022 and it will continue to September 15, 2022. All the Admission will be online. You will get a clear idea after reading this post. HSC admission Result 2022 will publish on 25 August at 8 PM.
HSC Admission 2022 Circular
The Education Ministry of Dhaka Board congratulates all the students who have recently passed the SSC examination. On the day of the SSC Result, The chairman of the Dhaka education board held a meeting then they decided on college admission 2022 for all the students who passed SSC Exam 2018,2019, and 2022. Students will be admitted to class XI in the SSC and equivalent exam results. Admission-willing students can apply online for at least 5 and a maximum of ten colleges or equivalent educational institutions. (www.xiclassadmission.gov.bd) To apply this online. Apart from this, Teletalk will also be able to use it for SMS. Classes will start on June 6 after the completion of the admission process on July 6.
HSC Online application start: 9th August 2022
HSC Admission application last date: 20th August 2022
Admission Result: 25 August 2022
2nd Phase Application Start: 31st August 2022
2nd Phase Application End: 2nd September 2022
3rd Phase Application End: 7 September 2022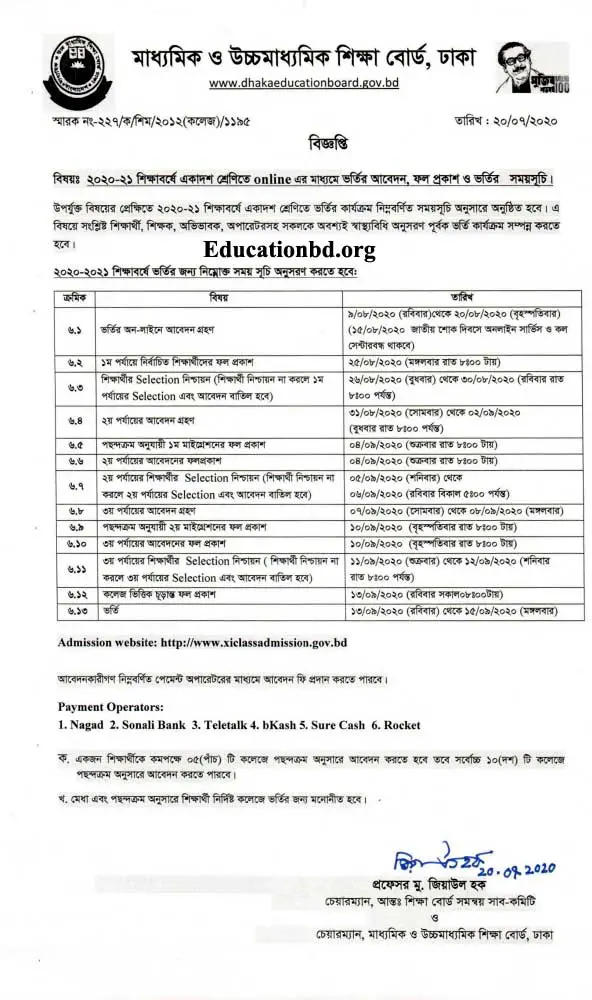 এইচ.এস.সি ভর্তি প্রথম পর্যায়ের ফলাফল প্রকাশিত। রেজাল্ট দেখুন নিচের লিংক থেকে।
HSC Admission 2022 Requirements
Students need some requirements to get admission to XI college. There are different rules for each college. According to the eligibility, a student will get the opportunity to enroll in prominent colleges. Below are some of the few qualifications that each college needs.
Students Must be passed SSC in 2017,2018 and 2019 from General Education Board Bangladesh.
For Open University Bangladesh: 2016,2017,2018.
Maximum Age limit: 22 years
Subject Choice: Science students can choose any Subject.
Humanities and Commerce Students can choose only one Of these two.
There will be no examination for admission. Only the student will be admitted on the basis of the SSC examination.
XI Admission Bangladesh
All the admission process will be online. Students can apply for college admission through online and SMS method. The students of 8 Education Board, as well as the Open University of Bangladesh, can apply for XI admission 2022. The academic session of this year's HSC admission is 2022-21. 80% of seats available for all types of students in Bangladesh. 20% of seats will be reserved by the college authority.  They can use these seats as their wishes. All the valid quota are applicable for HSC admission 2022. Below are the percentages of each quota given below.
The merit list will declare on the basis of SSC Result. It generally depends on how much marks you got on the SSC exam. The college authority will publish the 1st and 2nd merit list for the students. After that, students will apply for realizing slip. They can choose 5 colleges to realize the application.
HSC College Admission Result 2022
Fill the form with your Roll and Registration Number
Fill the captcha
Select 2022
Click On Search Result
HSC Admission Online
Students who are willing to admit to HSC will be able to fill the admission form through online and SMS. Each student can apply to a maximum of 10 colleges. Students must apply to college in a specific order. According to the student's merit and orientation from the students who apply for a college, their position will determine in only one college. The student can be admitted to anyone shift in 3 shifts.
The official website of HSC admission is www.xiclassadmission.gov.bd. This website is used to apply online application for HSC admission.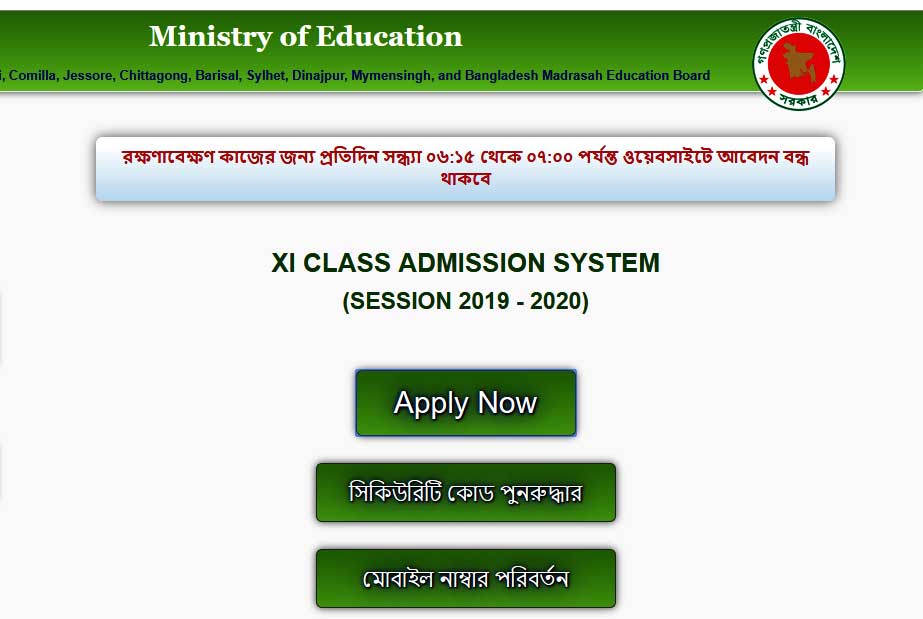 Click on Apply Now
Then fill-up the form according to the list.
XI Class Admission Circular 2022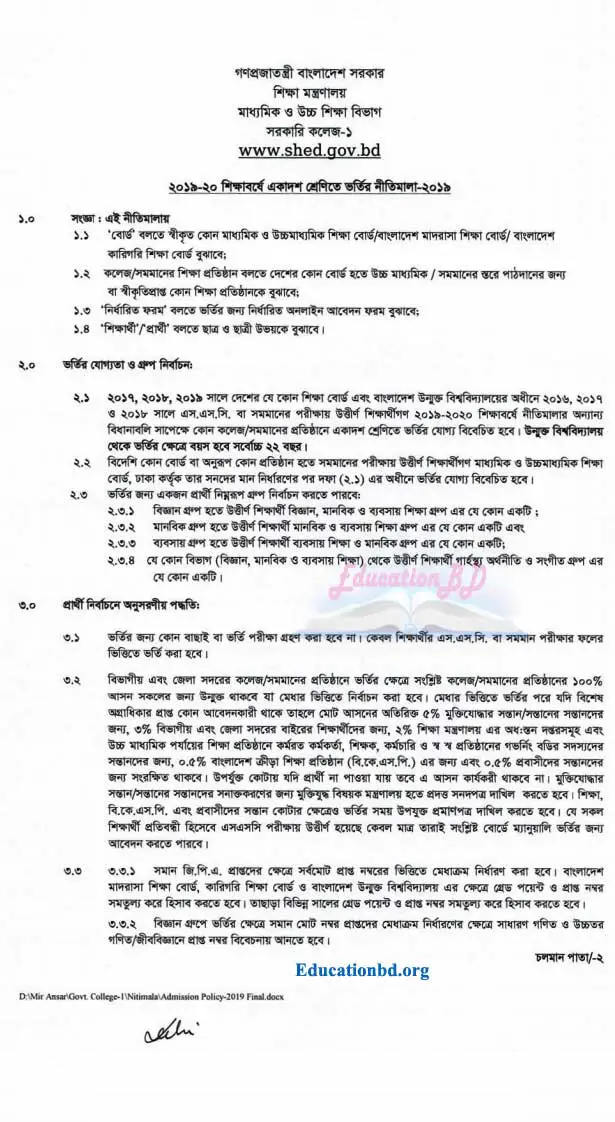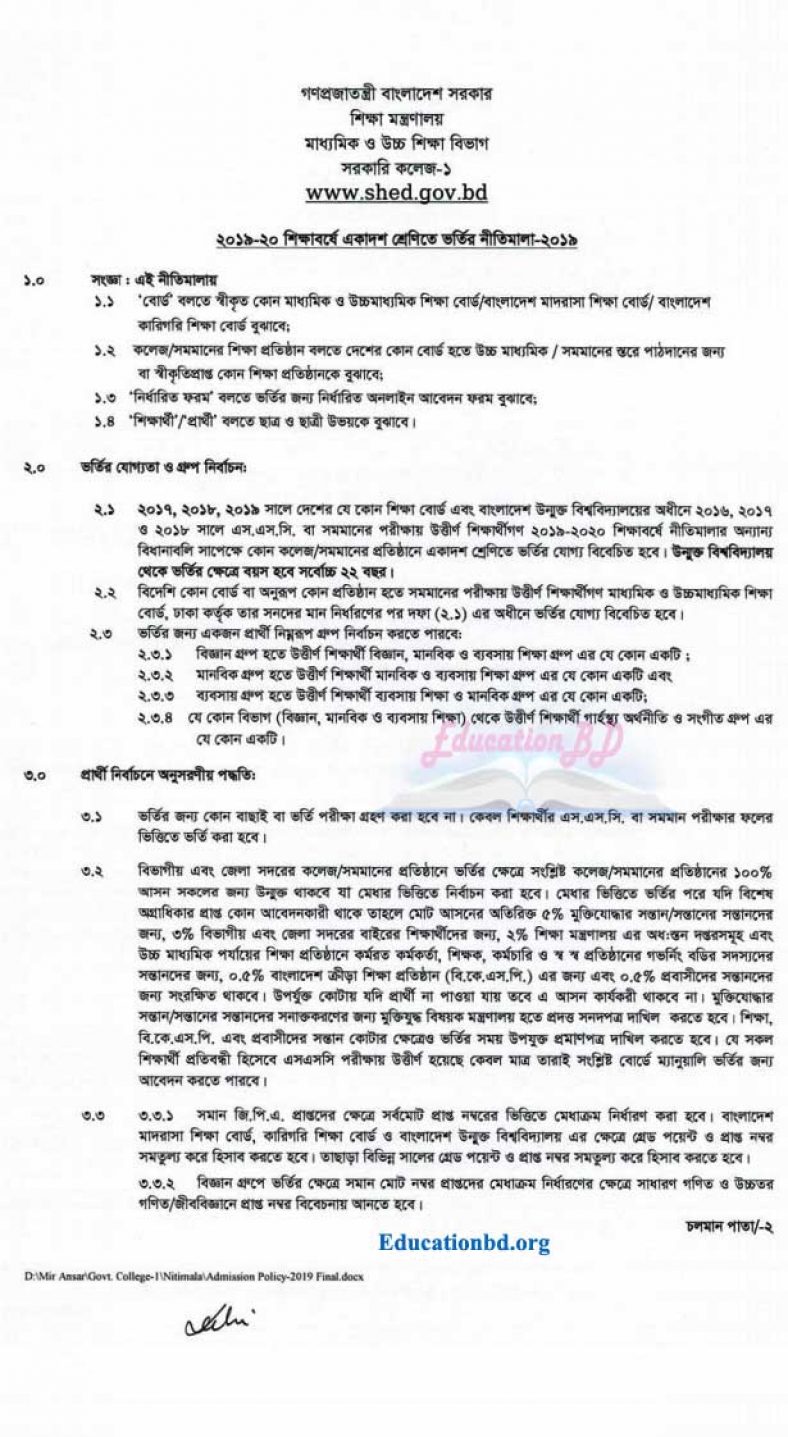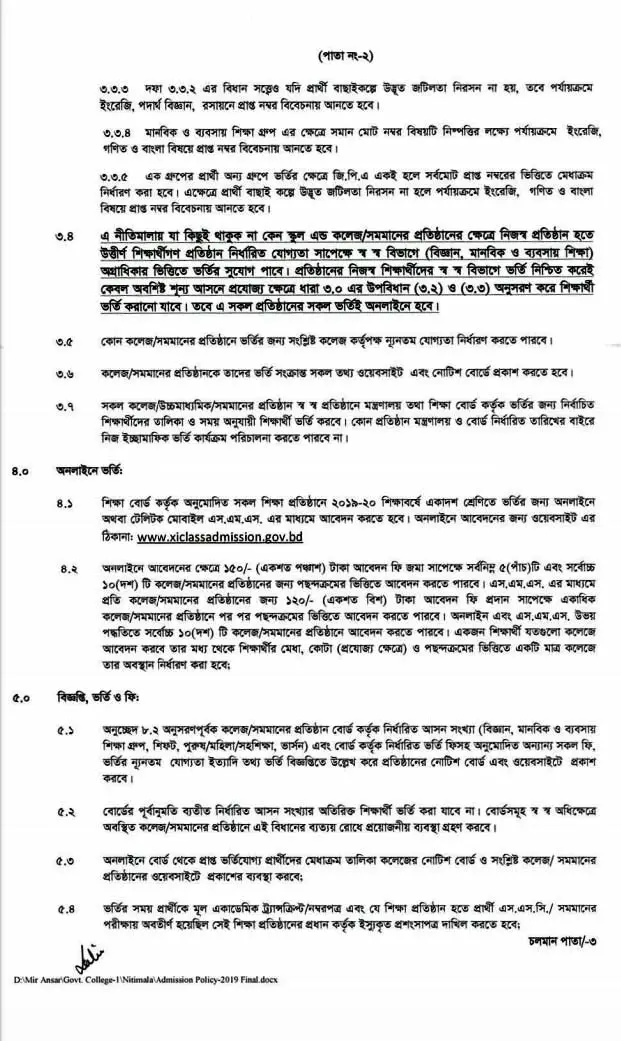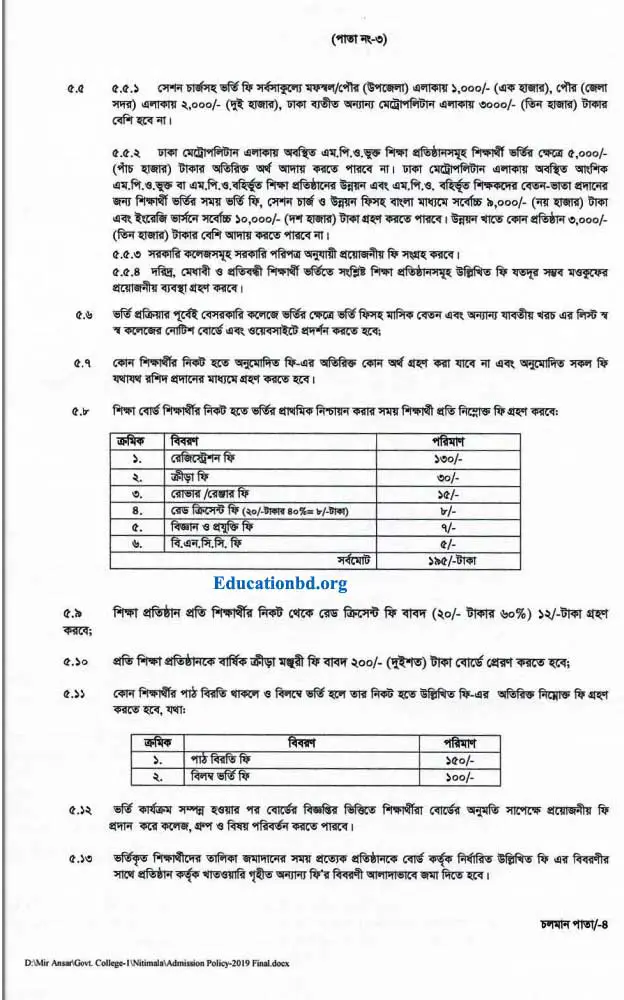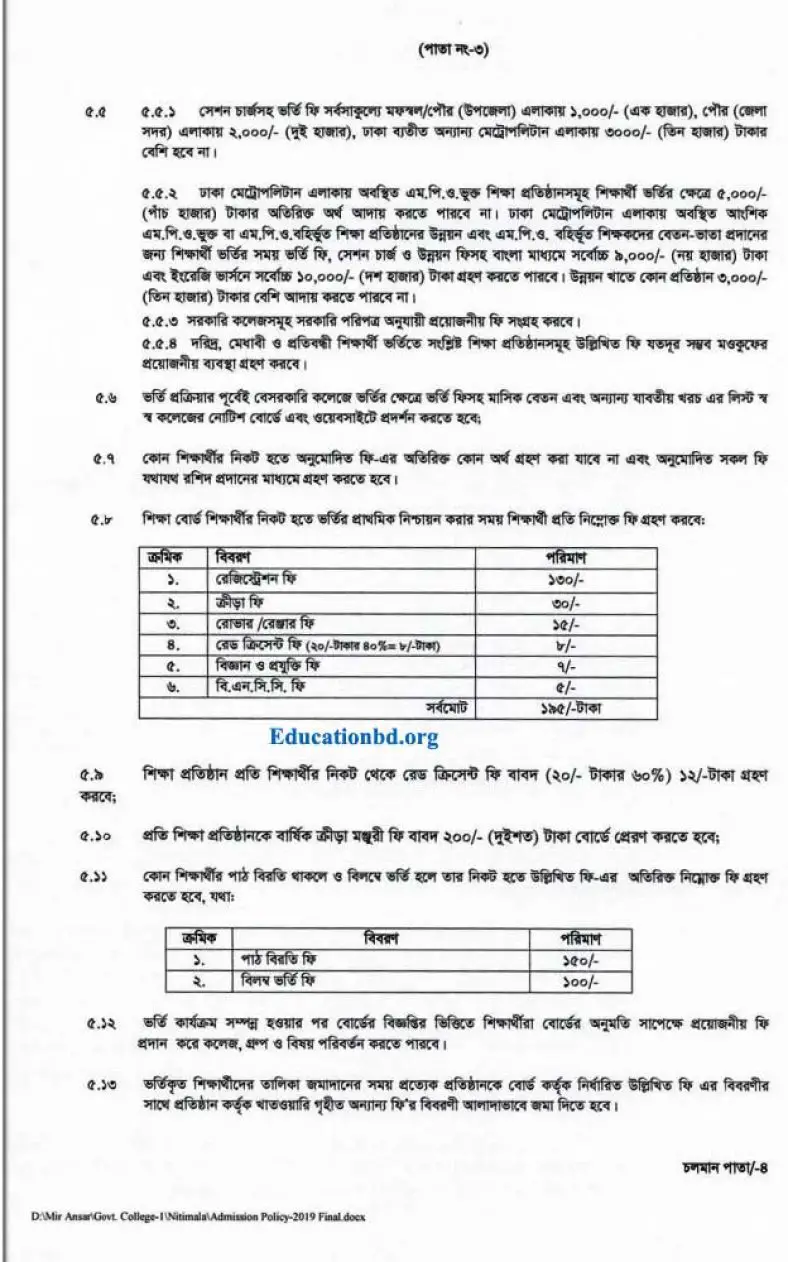 HSC Admission by SMS
It is very easy to apply for HSC admission through SMS. SSC passed students can easily apply to 10 colleges through SMS. ‍Students need Teletalk mobile operators for Applying for admission. Each student will be able to apply for admission to college by paying a specific fee. Don't worry about your admission. We will show you step by step process on how to apply HSC admission 2022 by SMS.
HSC Admission by Teletalk
Teletalk SIM allows you to apply to any college. Bangladesh's government SIM is called Teletalk K So it is said that this SIM is used for all types of government work. What you need to do to apply for admission through Teletalk SIM is as follows:
Step-1: Require a Handset with Teletalk SIM
Step-2: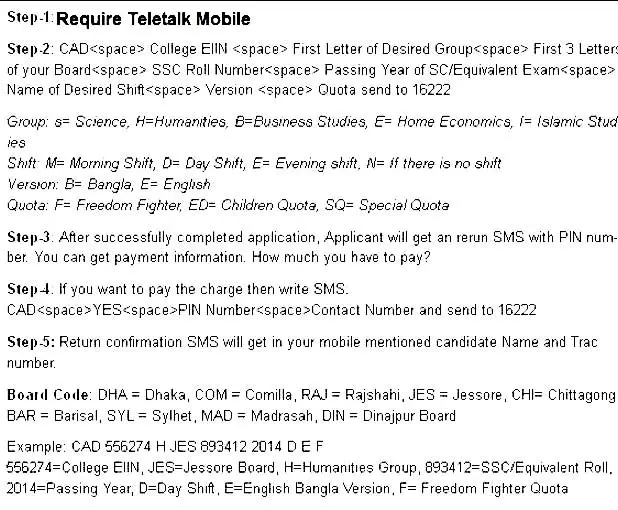 HSC Admission Payment method through Sure Cash
Step-1: To get the menu of Sharecash, dial *495#.
Step-2: Select Payment Option
Step-3: Write the Payee Account or Keyword: CAD
Step -4: Student Id
Step-5: Enter Contact Mobile Number
Step 6: Enter Pin
Step-7: Amount of students with the name: Tk. 150 will be displayed and the mobile number PIN If the paid, a successful message will appear.
BKash Payment System for College Admission
Below are the steps to follow:
Step-1: Select the Pay Bill from the Development App menu.
Step-2: Select 'XI Class Admission' from the biller list.
Step-3: Enter the payment code. After that contact number. Tap the Arrow Button to next step
Please.
Payment Code <Board> Code <Passing Year> <Roll Number> (No Space)
Pass year- SSC Pass Year.
Roll No.- Rule No. of SSC
Step-4: Tap the Arrow Button to verify the summary of the payment and go to the next step.
Step-5: Enter the pin number to the next step.
Step-6: Tap the button below to complete the Pay Bill. Pay Bill is complete. Wait a while
Step-7: Take a look at the summary of Payment Confirmation.
Grameenphone Payment Method For HSC Admission 2022
First Go To Nearest Grameenphone Agent
Dial *777# From Agent Phone
Select Bill Pay option
Select Pay with Details
Then Select Education Option From the list
Select HSC College Admission
Board
Passing Year
Roll No
Contact No of Applicant
Submit Your Pin
Last step Waiting For Confirmation Message.
HSC Admission Fees
Village and Thana level college Admission fee: 1000 TK
District: 2000tk
Metropolitan Area(Except Dhaka): 3000 TK
Dhaka Metropolitan Area is Not more than 5000.
Below is a list of Government fee from students:
Registration Fee – 130 BDT
Sports Fee 30 BDT
Scout Fee -15 BDT
Red Cresent Fee -8 BDT
Science and IT Fee -7 BDT
BNCC Fee – 5 BDT
For Any Gap or Unnecessary Things, Extra fees will require.
Study Gape Fee: 150 TK
Last Admission Fee: 100TK
XI Class Admission Migration
Students will have a chance for Migration after Xi class admission. A student can migrate to any college subject to being empty. Below are the steps to follow for migration.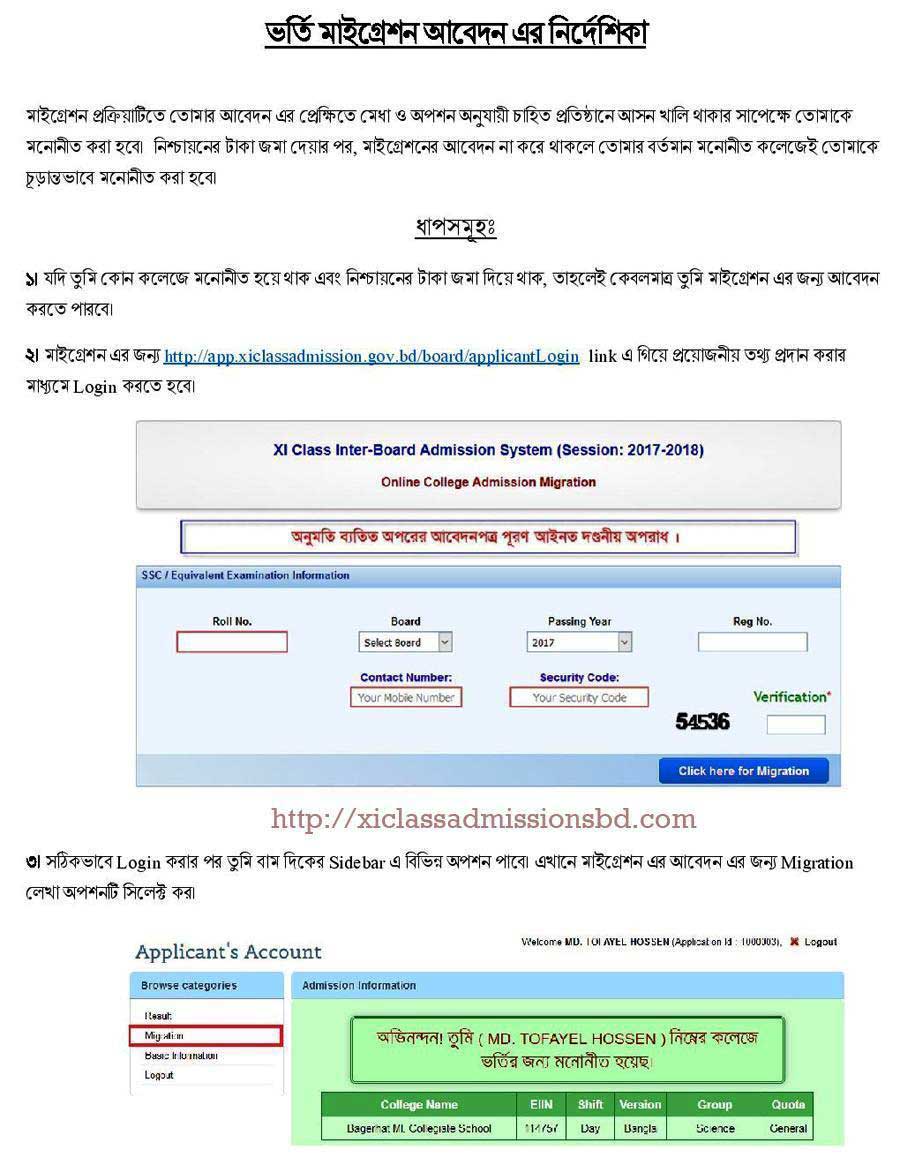 If you are nominated in a college and pay the certainty, then only you can apply for migration.
Go To app.xiclassadmission.gov.bd/board/applicantlogin and login to your account details.
After login to your account go to the sidebar and Click on Migration.
If you don't want to migration then click No otherwise Yes
If you want to migrate, click Yes.
Then Select your college list
Click Confirm to Complete the Migration.
HSC Admission Result 2022
The XI class admission result 2022 will available on our site. The ministry of Secondary and higher secondary board Dhaka fixed the date of publishing HSC admission result 2022. They also fixed the admit date of the desired college. The admission curriculum will be held at the same time in different Education Board in Bangladesh. Below the Brief information about the HSC admission and its related information.
Admission Result: 25th August 2022
Time: 8 PM
College Admit Date; 26-30 August 2022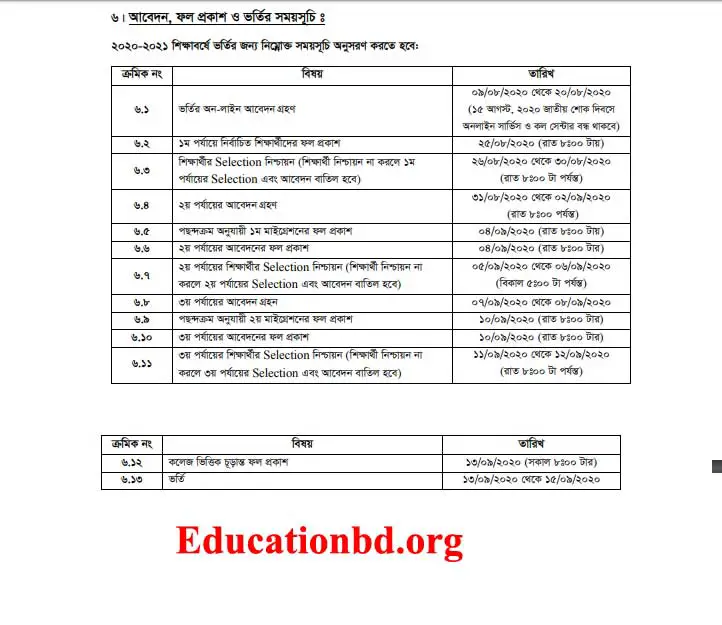 How to Check Your Result Online: 
First Go Class Admission Result 2022
Provide your Roll, Registration, Board and Passing year and Verification code. Then click on View Result.
HSC Admission Online Form 2022 Download
All the admission procedure is online so you have to follow the above instruction to Apply for HSC Admission 2022. Download HSC Admission 2022Online Form from our Site.
Below are links to different college admission circulars.
Others Some College HSC Admission Notice 2022
Cambrian College, Dhaka HSC Admission notice 2022
Chittagong College HSC Admission 2022
Cantonment College, Jessore HSC Admission 2022
Comilla Victoria Govt. College XI Class Admission Notice 2022
Central Women's College Dhaka HSC Admission 2022
Feni Govt. College HSC Admission Circular 2022
Govt Bangla College HSC Admission Notice 2022
Chittagong Govt Commerce College HSC Admission Information 2022
Govt Tolaram College HSC Admission Schedule 2022
Govt. Haji Muhammad Mohsin College HSC Admission notice 2022
Gaibandha Govt. College HSC Admission circular 2022
Govt Science College, Dhaka HSC Admission circular 2022
Green Field College Dhaka HSC Notice
I hope This Article about HSC Admission 2022 Helped you. If you want to more about XI Class Admission 2019 then Join our Facebook page or Group. Thanks for visiting our site.