Art is the international language of human emotion. It transcends borders, cultures, and time, connecting people in their shared experience of life. Thus, it is fitting to have a day dedicated to artists who provide this connection—International Artist Day. Established to applaud the contributions and lives of creative souls, International Artist Day is a beacon of appreciation and recognition for those who give the world their passion, imagination, and talent. This piece abounds with insights into the history and significance of this day, the anticipated heralding image for 2023, and imaginative ways to celebrate and honor our world's artist community in 2023.
International Artist Day: History and Importance
History of International Artist Day
International Artist Day was first celebrated on October 25, 2004. The date was chosen in honor of Pablo Picasso's birthday, who is widely regarded as one of the greatest and most influential artists of the 20th century. The day was created by Chris MacClure, a Canadian artist who specialized in the style called 'Romantic Realism'. His intention was to honor the contributions of artists in society and the joy art brings to our lives.
Significance of International Artist Day
The importance of International Artist Day lies in acknowledging the crucial role of artists in society. Artists often serve as cultural leaders, prompting us to challenge our perceptions, question our assumptions, and see the world in new and different ways. Their work often mirrors societal, political, and environmental issues, making us more aware and understanding of the world around us.
In recognizing the contributions made by artists to our world, International Artist Day aims to encourage and inspire continued creative expression. Often, the work of artists is underappreciated and undervalued. This day provides the opportunity to publicly express appreciation for artists and their work, to give them the recognition they deserve, and to promote the ongoing development and exploration of artistic creativity.
International Artist Day 2023
Each year, different themes and images are associated with International Artist Day. As of now, the specific theme for the 2023 International Artist Day has not been announced. However, it will likely continue to focus on celebrating artistic creativity in all its forms and could feature contributions from artists around the world.
Plans for celebrations on International Artist Day often include art shows, exhibits, workshops, and promotional deals at art supplies stores. Artists, art lovers and community members commonly come together to both celebrate the unique talents of known artists, and to discover new, emerging talents. In some locations, local municipalities participate by acknowledging their local artists using various platforms.
In the lead up to the 2023 celebration, one can expect local and international art communities, galleries, and schools to start planning events and activities. The sharing of artwork through physical exhibitions and online platforms often intensifies as the day approaches.
However, in a world still adapting to the ongoing impacts of a global pandemic, the exact format of these celebrations may look different. Streaming of visual arts performances, online galleries, virtual craft classes, and creative webinars may well be part of the day's events.
Regardless of the format, the aim remains the same: to celebrate artistic creativity in all its forms and to honor the vital role that artists play in our communities.
The Importance of International Artist Day
Far from being just a day of acknowledgment, International Artist Day is also a testament to the impact of artists on culture and society. It sparks a more profound appreciation, provokes active engagement, and even motivates individuals to become a part of the dynamic universe of art.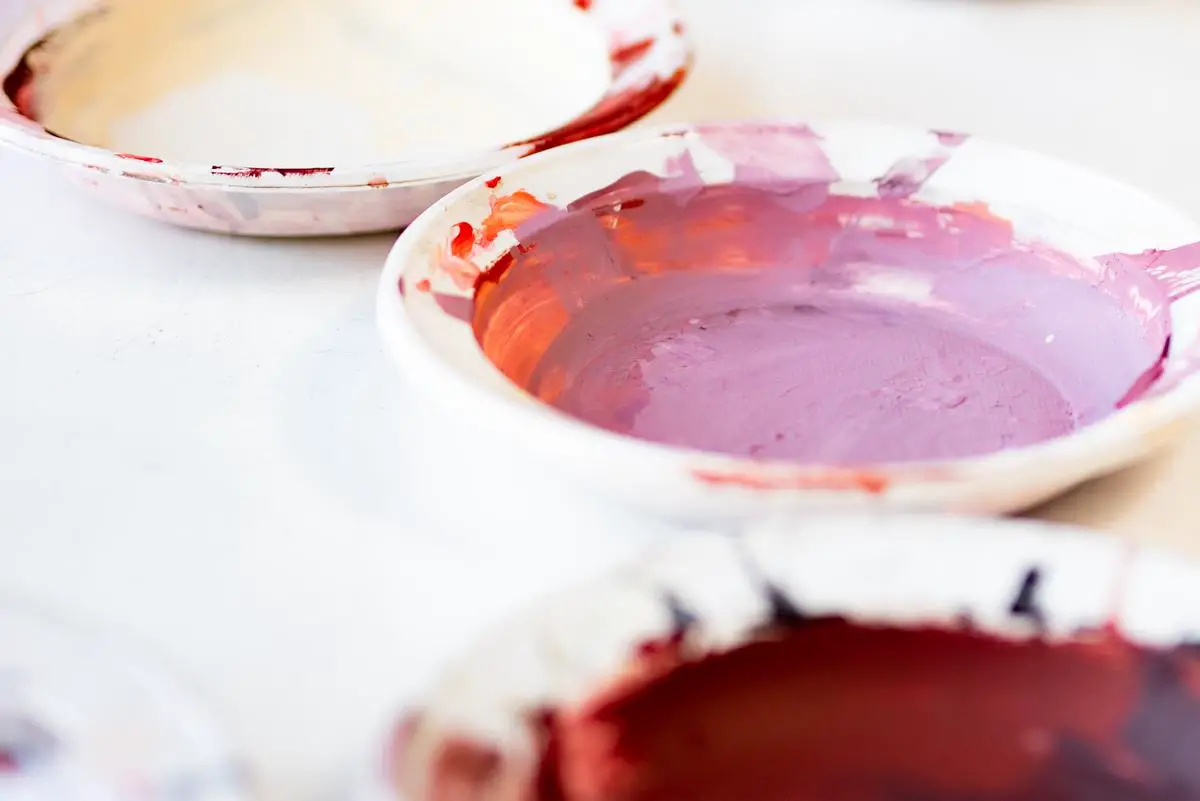 Photo by lauraadaiphoto on Unsplash
International Artist Day 2023: Date Image
Mark Your Calendars: International Artist Day 2023
Marked annually on October 25th, International Artist Day shines a spotlight on artists and their creations. In 2023, the date falls on a Wednesday. The significance of this day lies in its roots, with the date chosen to pay tribute to the birth of acclaimed artist Pablo Picasso. This occasion serves as a platform that acknowledges, celebrates, and promotes creative talents across the globe.
Featured Image: An Homage to Diversity
The featured image for International Artist Day 2023 is a colorful and diverse array of various mediums, artistic styles, and cultures coming together in one heart-shaped image. This image represents unity and inclusivity, and it showcases the unlimited creativity and individuality in the art world. The use of a heart shape symbolizes the universal language of art and the emotion that every form of art communicates.
Celebrations of International Artist Day
The celebration of International Artist Day varies widely based on regional and cultural differences. Events primarily focus on promoting local artists. Art galleries and museums around the world host special exhibitions, showcasing international as well as local artwork. Community activities such as mural painting, sculpture workshops, and digital art sessions are organized. Artists, including painters, poets, musicians, and performers, across the globe are encouraged to display their work, providing an opportunity to appreciate the abundant diversity in the field of art.
Promoting Art and Supporting Artists
In times like these, when digital media is on the rise, the International Artist Day also highlights the importance of supporting artists. On this day, individuals and organizations are encouraged to purchase artwork directly from artists, offer donations, and sponsor artistic events. The proceeds not only benefit the artists but also ensure the survival and evolution of art in our cultures.
Art, in its various forms, serves a unique role in how we perceive the world, eliciting emotions, shaping our experiences, and connecting us on a universal level. The International Artist Day, which will be celebrated once again in 2023, invites everyone around the globe to pause and appreciate the creations of artists and the invaluable contribution they make to society. This day is usually symbolized by a colorful, heart-shaped image, illustrating the message that at its core, art is a shared language that brings us together.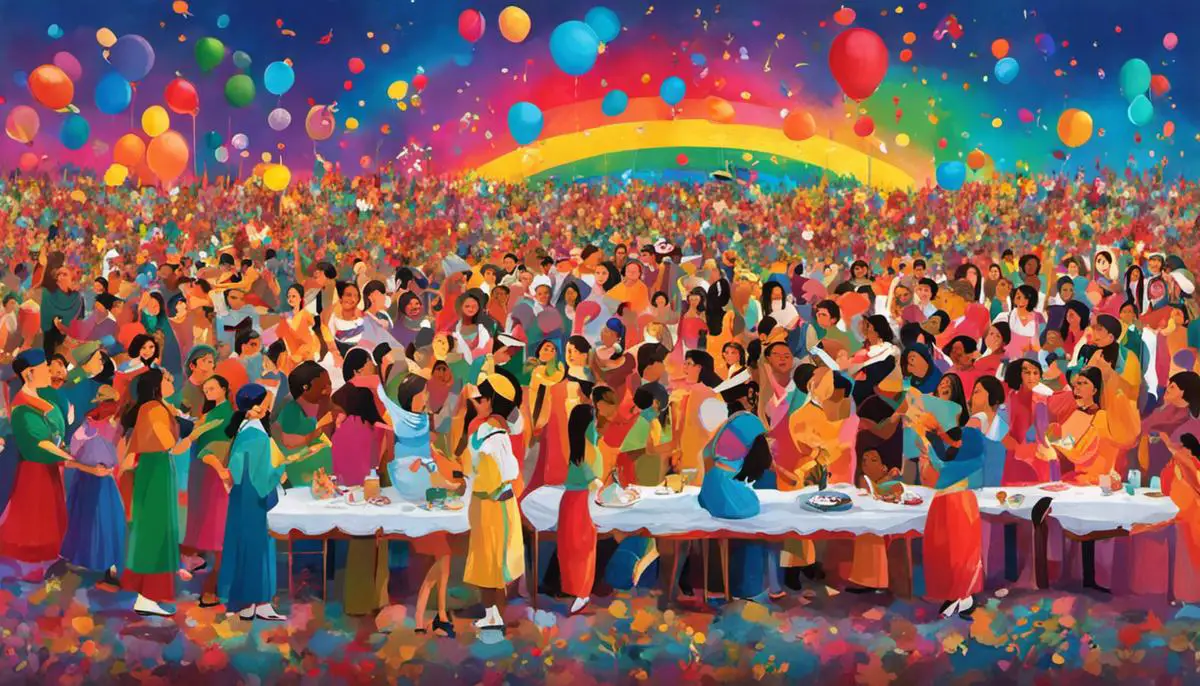 Celebrating International Artist Day 2023
2023 International Artist Day: The Date and Image
In the art world, October 25th carries significant weight. This date marks the International Artist Day, a tradition tracing back to 2004, initiated by the Canadian artist Chris MacClure. This special day also pays tribute to the legendary Pablo Picasso by coinciding with his birthday. As such, artists worldwide look forward to this annual celebration, and the year 2023 will certainly be no exception.
As for the imagery associated with International Artist Day, there's not an exclusive predefined image or icon. Often, the visuals and themes lean towards Picasso's iconic artistry and those of other influential artists. Therefore, it is likely that the 2023 celebrations will incorporate images of art paraphernalia – such as paintbrushes and easels – on social media platforms as they represent the universal language of creativity and artistry.
Celebrating International Artist Day 2023
Celebrating International Artist Day can take multiple forms, as art itself is an expansive and diverse field. One way individuals can celebrate is by visiting local galleries and museums to appreciate the works of both well-known and local, up-and-coming artists. For those keen on creating art, carving out time to work on a piece or participating in an art class can be a great way to mark the day.
At a collective level, schools, communities, and cities can organize art festivals featuring local talents. These events could range from an exhibition of visual art like paintings and sculptures to live performances in dance, music, and theatre.
The day also provides an opportunity to recognize and acknowledge artists' contributions globally. Institutions could host awards ceremonies to honor those who have made significant impacts in the art world.
Global Commemorations for International Artist Day 2023
Internationally, cities like Paris, renowned for its art scene, typically host a myriad of events. You might find special exhibitions in museums like the Louvre or the Musée d'Orsay, showcasing homegrown talents and international artists.
In many parts of the world, you can expect to see art walks, studio tours, outdoor painting, and sketching sessions. In some cities, buildings and landmarks can come alive with light and installation art, turning the urban landscape into a vast, open-air gallery.
In the digital sphere, online platforms may feature artist interviews, virtual gallery viewings, tutorials, or discussions around various art genres.
Ultimately, International Artist Day in 2023 can be celebrated in many ways. Whether you're an artist, an enthusiast, or someone who appreciates creativity, there's likely an event, celebration, or activity that you can participate in to honor the day.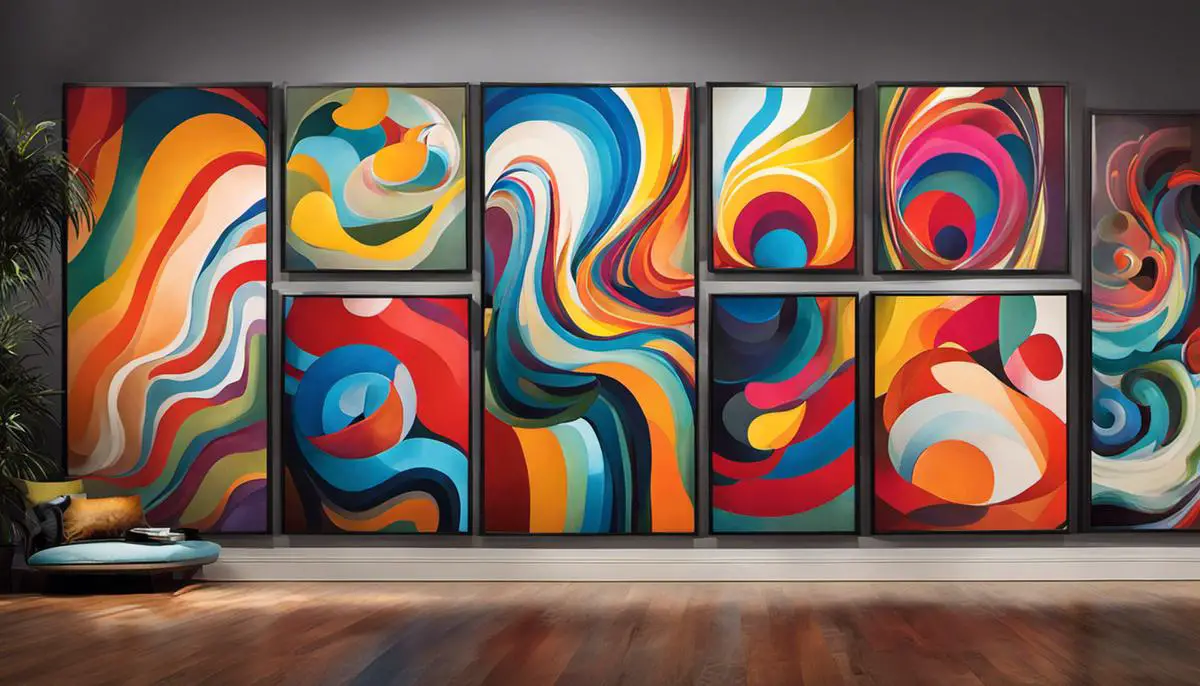 As we look forward to International Artist Day in 2023, it is not just a day, but an opportunity—an opportunity to appreciate artistic talent, to understand diverse perspectives, to learn about different cultures, and to grow as a global community. The world is a canvas, and artists, with their ingenuity, paint it with hues that capture the heart and soul of humanity. From its historical relevance to the symbolism of its chosen imagery for 2023, to the enriching celebrations and global commemorations, International Artist Day reminds us of the power and necessity of art in society. Let's honor this day as a tribute to all artists who courageously share their vision, empower our imaginations, and enable us to see the world in a myriad of captivating ways.