FH Association
Hello Guys, are you looking for FH association job circular 2020? FH Means food for the hungry. In 1972 FH started their work for rural people in Bangladesh. Now Food for the Hungry(FH) became an outstanding and helping company in Bangladesh. Recently FH association published new job Circular for National Doctor. Doctor profession is an ideal profession in the world. Since Fh works for the people, So anyone can make a better career by FH foundation job. FH manage food for rural people who are very poor and can't arrange food for their livelihood. So if you want to help people or doing some social work by doctor job, then Fh nation doctor job is best for you. You can apply for this position by our website EducationBD.
FH Association Bangladesh Jobs
Food for the Hungry search to end ALL forms of human poverty by going to the hard places and walking with the world's most vulnerable people. FH has been serving purposeful relief and development for over many decades. It believes in the work against poverty, which is why we help the vulnerable in over twenty countries around the world. FH moved and inspired by our Christian belief
FH Association Job Circular 2020 – BD job
[wpsm_comparison_table id="16″ class="center-table-align"]
Application Deadline: January 27, 2020
Full Information:
[wpsm_comparison_table id="17″]
Background: FH Association / Medical Teams International provides medical and dental care, humanitarian assistance, and holistic development programs to all people in need around the world, regardless of religion, nationality, sex, or race. Ahead of emergencies, It also mobilizes long-term health promotion initiatives with established partners within every community to ensure that FH programs have a bearable impact.
[su_box title="FH Job Requirement" style="bubbles" text-size:"h1″ box_color="#181515″ radius="10″]
Emergency Health Services to forcefully displaced Myanmar Nationals (FDMN) in PHC and health post managed by FH/MTI.
[/su_box]
FH Association Job Experienced
Minimum 2 (two) years of working experience in hospital /clinic, working experience in refugee context is an advantage.
Hard working and able to deliver under stress.
Fluent in the local language and spoken skills of the Rohingya language is a plus.
Necessary computer skills (Excel and Word preferred), monthly reports and recommendations.
Good English skills.
Physically fit and willingness to present in challenging environments
Qualifications: Medical Doctor
FH Job Apply Instruction
Interested can apply for this by sending an email.
Email Address: fhmti2017@gmail.com. 
You have to send your hard copy of the email address.
Or
Another option has also to apply for this post. You can apply for your CV through the post office.
FH Association Address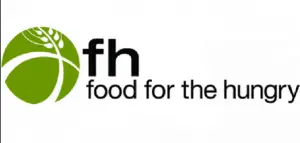 Address: Haque Tower, Alir Jahal, Near the City College, Cox's Bazar.
Thanks for reading this job. You can check another job post: click here  
If you have any question or any problem, then contact us by commenting here or send us a message on Facebook.