Dear Students, Do you looking for a Class 6 English Assignment Solution? Then you are in the right place because we gathered information and Solution for the English assignment solution for class 6. You can download and rewrite this to your assignment papers. Class 6 English Assignment solution for the 1st week is now available on our website. We are going to provide you 100% correct Solution for your desired subject English. During this pandemic of COVID-19, many students can't go for an English assignment solution to their teacher.
Class 6 English Assignment Syllabus
The syllabus is an essential part of the class six assignment. Students must know the syllabus properly to complete their homework. A huge numbered of students suffered from COVID-19 for almost one year. To consider the student's situation, the prime education minister Dipu Moni arranged this Assignment system that students can come back to their studies. Here check the clear image for the Class 6 Assignment Syllabus for the 1st and 2nd week.
Class 6 English Assignment Syllabus 1st Week

English Assignment Syllabus Class 6 1st Week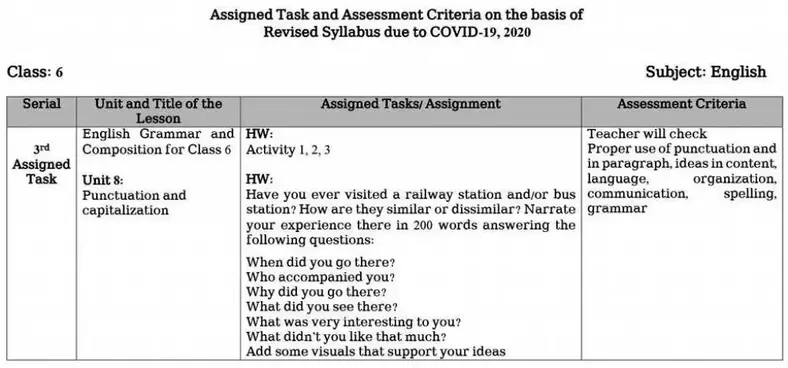 Class 6 English Assignment Solution
Above, we have discussed the syllabus of the 6th class assignment. Now we will talk in detail about the complete solution to this assignment. Class 6 is the first step of Secondary sectors in Bangladesh. Because of Coronavirus, all the students in this class are at home. The Bangladesh education system's authority arranged these assignment systems to increase activity and bring back to study. The English Assignments of class SIX for 1st to 3rd are already finished. Now 2nd and 1st week English assignments are running on different Schools. Now Check the solution of Class 6 Assignments for the 1st and 2nd Week.
Class 6 1st week English Assignment Solution
Let's check out Class 6 1st week English Assignment Solution 2020.
Poem of Holding Hands:
Holding Hands
Elephants walking
Along the trails
Are holding hands
By holding tails
Trunks and tails
Are handy things
When elephants walk
In Circus rings.
And when they walk
It never fails
They're holding hands
By holding tails.
Answer 1: Elephants were walking along the trail holding hands. By holding their tails they are working slowly. Besides, They were walking by holding their trunks. When they walked the move in a circus ring. And hold a walk they never miss these criteria of walking.
Activity 1: Only right answer are showing below:
D. Spain is a beautiful country: the beaches are warm, sandy, and spotlessly clean.
A. The children's books were all left in the following places: Mrs. Smith's room, Mr. Powell's office, and the caretaker's cupboard.
A. She always enjoyed sweets, chocolate, and toffee.
A. I can't see Tim's car, there must have been an accident.
a. Tim's gran, a formidable woman, always bought him chocolate, cakes, sweets and a nice fresh apple.
c. We decided to visit Spain, Greece, Portugal and Italy's mountains.
Activity 2: Read the text below and use punctuation marks as needed in the underlined sentences.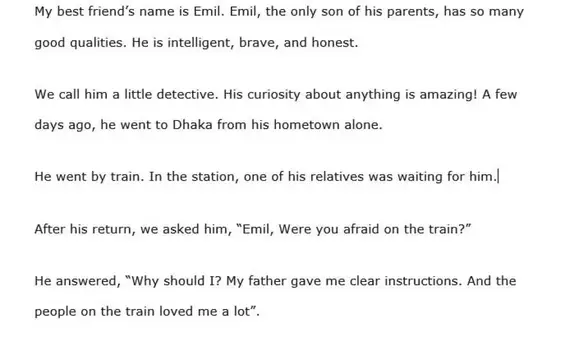 Activity 3: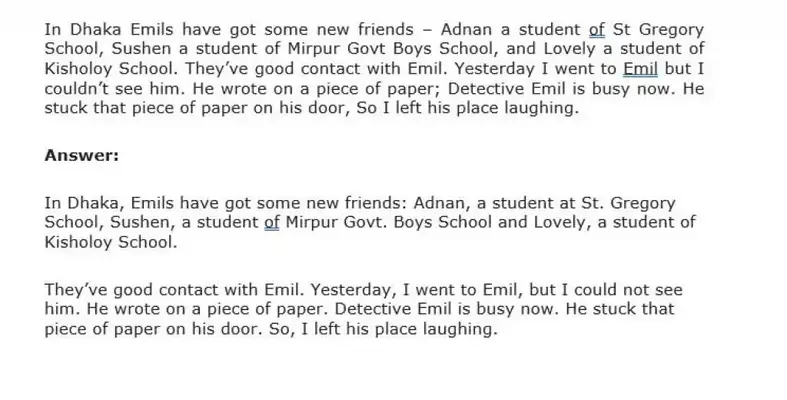 Grocery Shopping Experience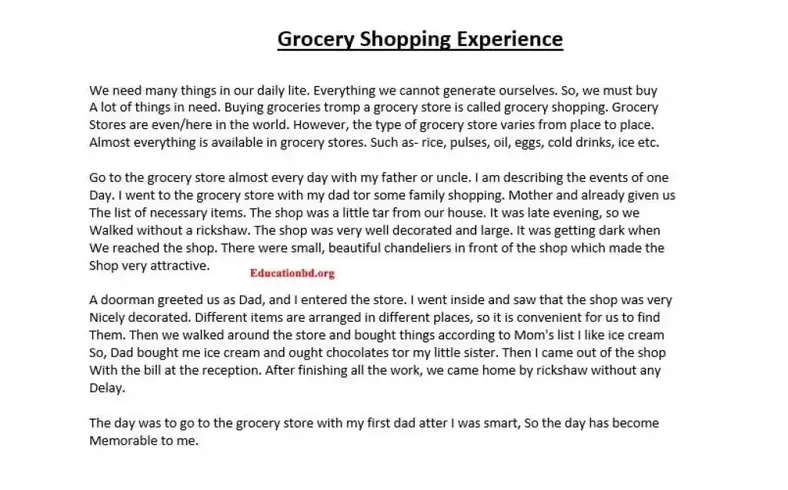 Class 6 2nd week English Assignment Solution
The 1st Week English Assignment is not available yet for Class 6. After publishing the syllabus, you will get it from here.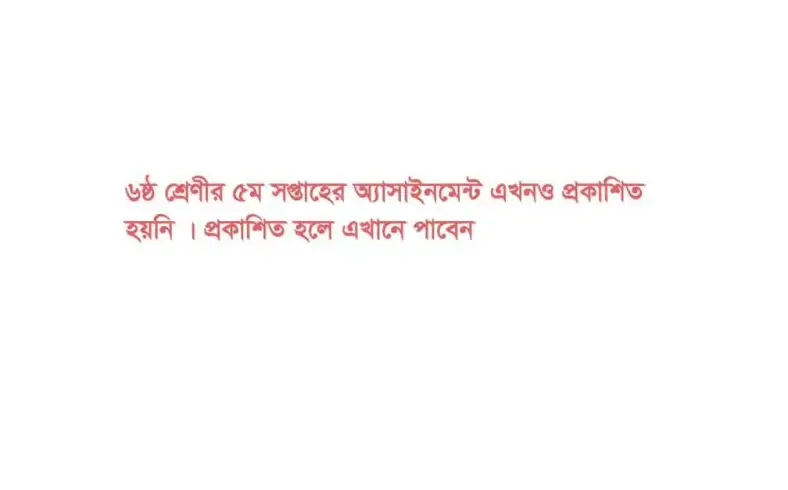 Thanks for being here. If you need anything then comment below or Join our Facebook Group: EducationBD.
Check 43rd BCS Circular 2020.