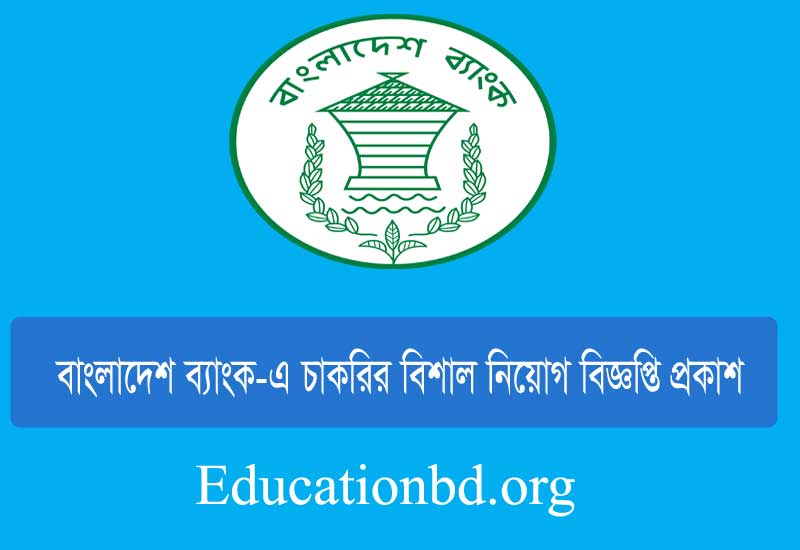 Welcome to Bangladesh Bank Job Circular 2020. Bangladesh Bank publishes a job circular for Bangladeshi Citizens. The Bangladesh  Bank publishes circular for 1 valuable post. Candidates can apply for this post easily from our site. If you are professional and motivated to build a good career in Bangladesh Bank Bangladesh with an excellence salary scale, then this is the best job for you.
Bangladesh Bank Job Circular 2020
Published on: December 22, 2019
Vacancy: 188+ And 20+
Job Type: Govt Bank Job
Employment Status: Full-time
Experience: No
Gender: Both
Age: Age 18 to 30 years
Job Location: Bangladesh Central Bank
Apply Start: 1st December 2019
Application Deadline: 31st December 2019
The Bangladesh Bank recruits some people for their different locations. The post is
Assistant Director(General)
Other Job
Assistant Manager(General)
Assistant Engineer(Mechanical)
The Bangladesh Bank will provide you with a good salary according to the 2015 salary scale.
Bangladesh Bank Job 2020 Notice
Education Qualification: Education Qualification is very much important for Bangladesh Bank Job. The Bank authority fixed their requirement for recruiting applicants. Check out the Qualification for this job: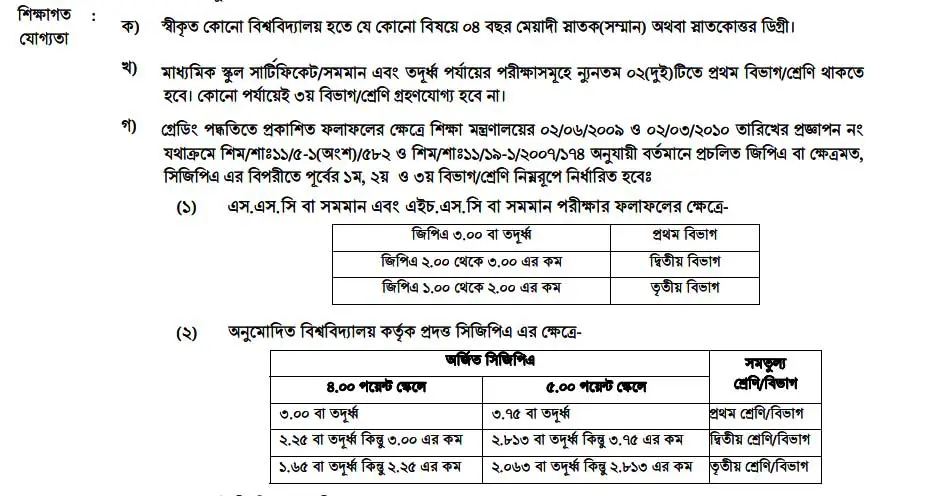 Assistant Director-General
Masters Degree/4th Year honours degree required.
Bangladesh Bank Job Apply Online
If you already have an account on Bangladesh's official site then you don't need to create a new account. Just login with your account by using your CV identification number and password. If you don't have then follow below instructions:
Application Fees: No application fees will be provided for this post.
Bangladesh Bank Job Salary
The Bangladesh Bank always provide a standard salary for there employee. The question is now coming to your mind what will be the salary for the post. Then Check Below: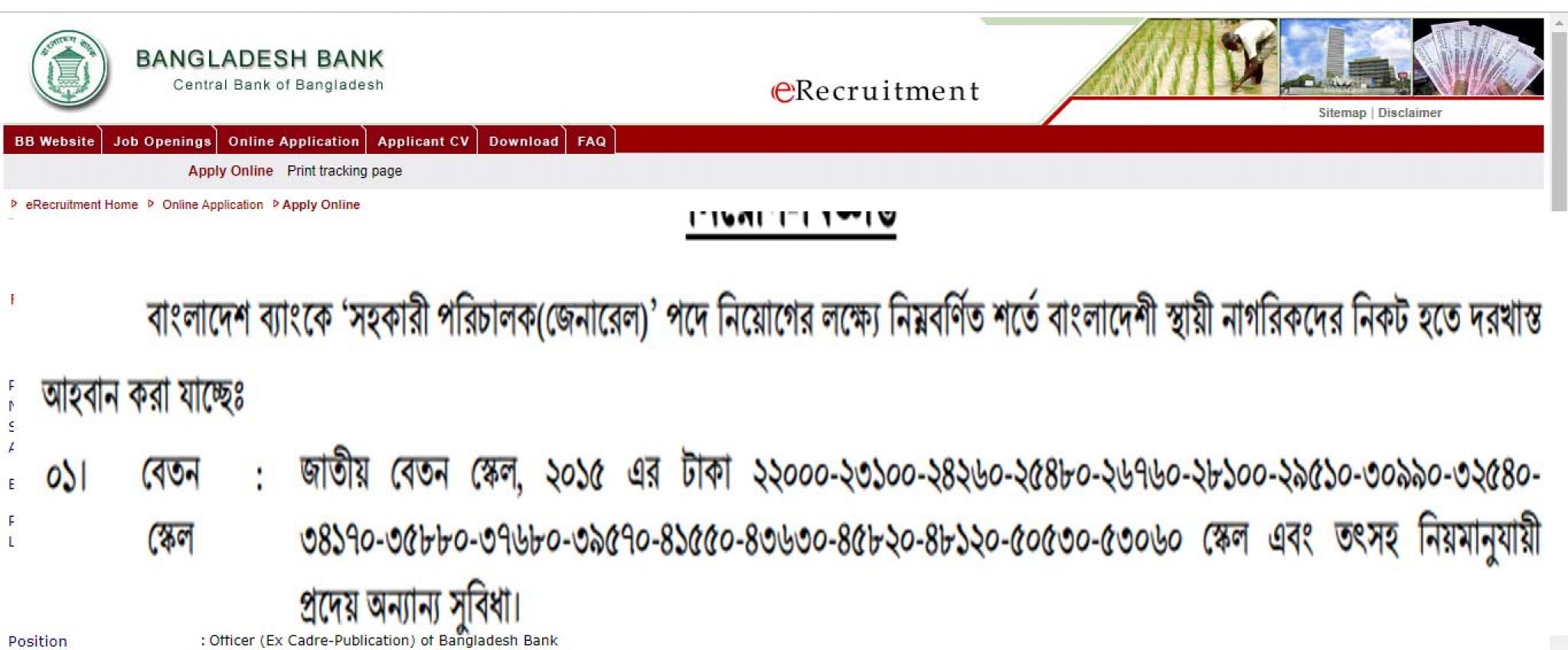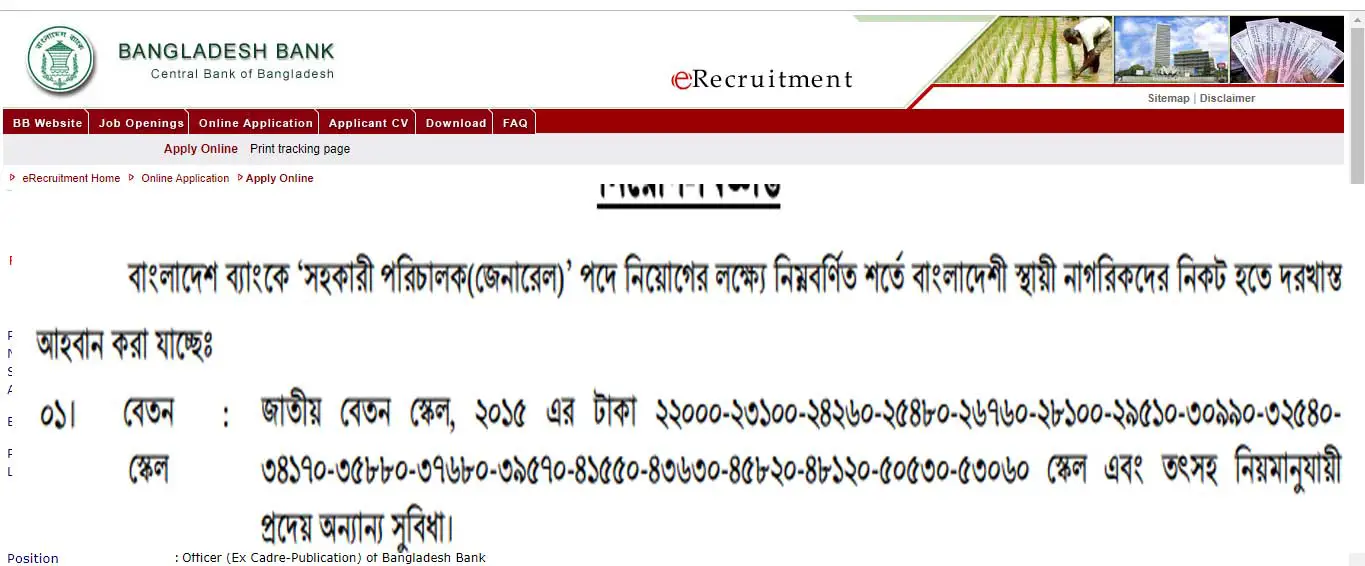 2015 Salar Scale: 22000-23100-24260-25480-26760-28100-29510-30990-32540-34170-35880-37680-39570-41550-43630-45820-48120-50530-53060 and Extra benefits.
Check Exim Bank Job Circular 2020