Welcome to Bangladesh Bank Job Circular 2020. Bangladesh Bank publishes a job circular for Bangladeshi Citizens. The Bangladesh  Bank publishes circular for 3 valuable post. Candidates can apply for this post easily from our site. If you are professional and motivated to build a good career in Bangladesh Bank Bangladesh with an excellence salary scale, then this is the best job for you.
Bangladesh Bank Job Circular 2020
Published on: September 1, 2020
Vacancy: 61
Job Type: Govt Bank Job
Employment Status: Full-time
Experience: No
Gender: Both
Age: Age 18 to 30 years
Job Location: Bangladesh Central Bank
Apply Start: 1st September 2020
Application Deadline: 24th September 2020
The Bangladesh Bank recruits some people for their different locations. The post is
Officer(Nurse)
Data Entry Operator
Computer Graphics Operator
The Bangladesh Bank will provide you with a good salary according to the 2015 salary scale.
Bangladesh Bank Job 2020 Notice
Education Qualification: Education Qualification is very much important for Bangladesh Bank Job. The Bank authority fixed their requirement for recruiting applicants. Check out the Qualification for this job: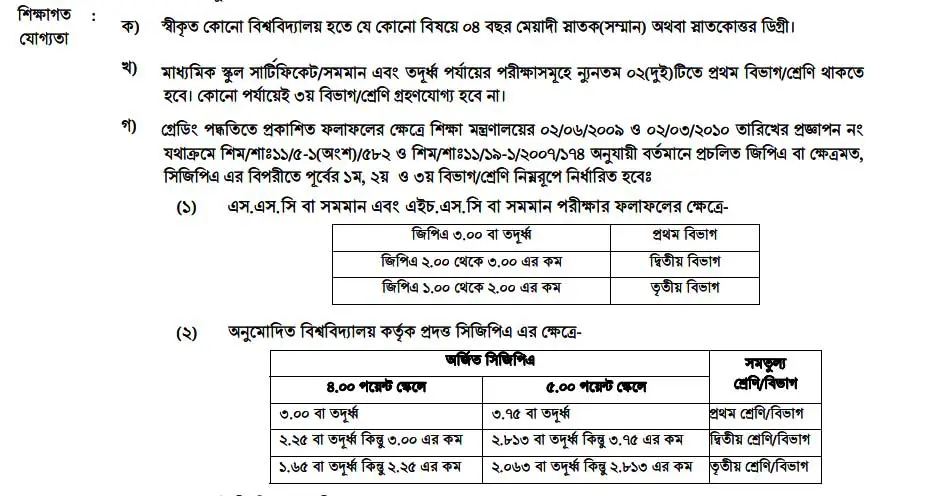 Data Entry Operator
Bangladesh Bank Job Apply Online
If you already have an account on Bangladesh's official site then you don't need to create a new account. Just login with your account by using your CV identification number and password. If you don't have then follow below instructions:
Application Fees: No application fees will be provided for this post.
Bangladesh Bank Job Salary
The Bangladesh Bank always provide a standard salary for there employee. The question is now coming to your mind what will be the salary for the post. Then Check Below: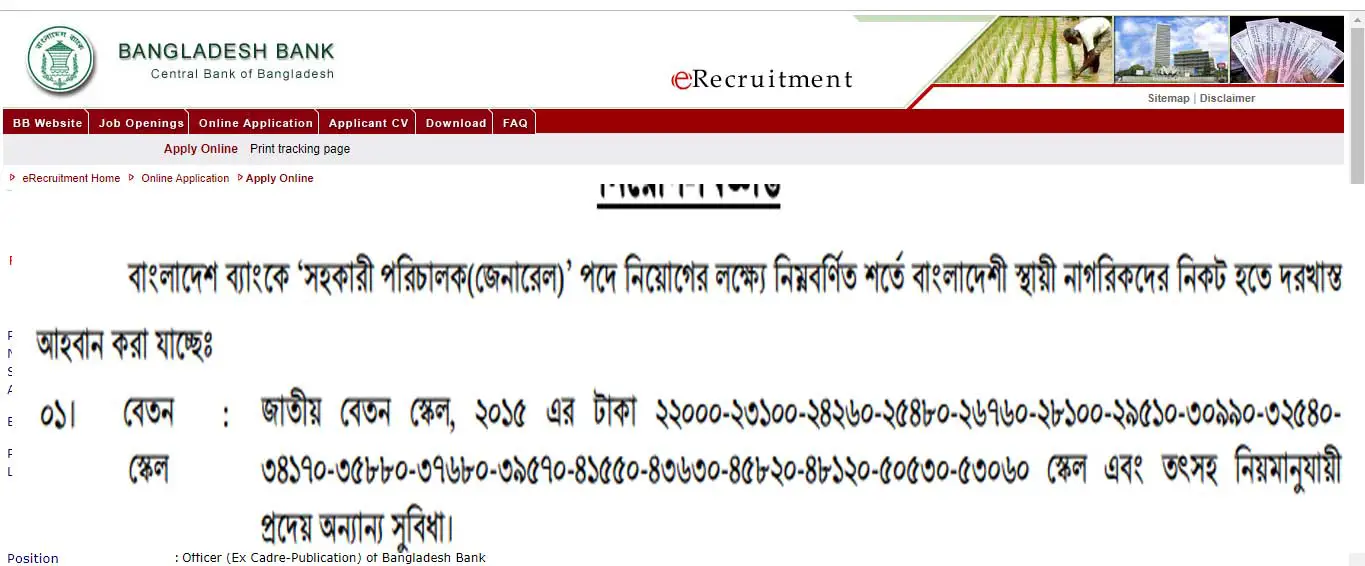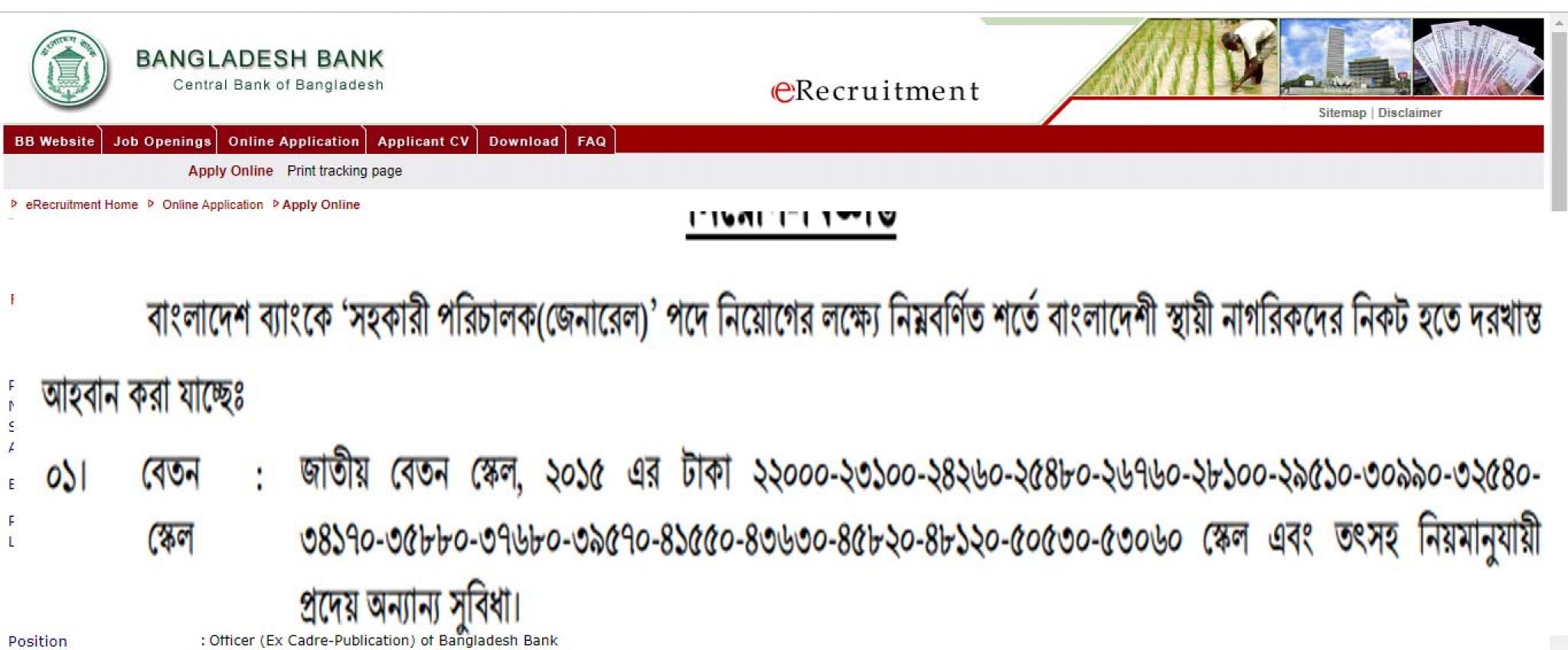 2015 Salar Scale: 22000-23100-24260-25480-26760-28100-29510-30990-32540-34170-35880-37680-39570-41550-43630-45820-48120-50530-53060 and Extra benefits.
Check Exim Bank Job Circular 2020