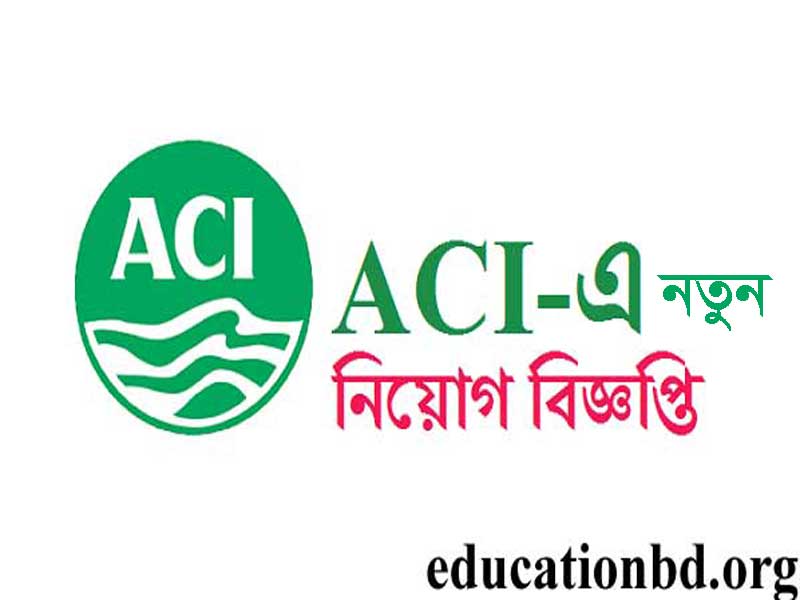 Are you searching for ACI limited Job Circular 2018? ACI is one of the leading company Bangladesh. It means Advanced Chemical Industries LTD. ACI works for rural people in Bangladesh. It is the massive corporation in Bangladesh. Bangladesh has a lot of companies. ACI is one of them. It is a big company worldwide.
ACI limited Job Circular 2018
They are working their business in diversified areas of Pharmaceuticals, Consumer Brands, Agribusinesses and Retail String with a mission to develop the Quality of life of the people. Are you searching for a job now, then ACI is best for you. ACI will provide you a good salary. Aci published a new circular for people who are nationally citizen in Bangladesh and the salary of this job is too much high.
Aci Limited Job Circular
Job Level: Mid Level
Job Location: Aci Centre, Dhaka.
Application Deadline: 30 April 2018
Aci Company Job Circular
Requirement:
You need to fulfill the requirements below to get a job and have to be completed your graduation from any reputed university Bangladesh. You will need to proper knowledge about Agri-Machineries.
Graduation in Agriculture. (Preferable in Agri-technology/ Agri-engineering).
Having Profound Knowledge about Agri-Machineries.
Aci Jobs
Experience has become a big issue for any employer. There is no job without experience in the present society. So the position of only those who have the experienced is quick. You also need some experience for the post of ACI company. If you have the following experience, you will get a job early in the ACI company.
Experienced
05 to 08 years of experience in Sales and Marketing.
Experience of working with Agricultural Machineries will be preferred.
Aci Group Jobs Offer
Professional working environment.
Competitive compensation package.
Performance-based career path.
How To Apply For this post:
Go To This link and Scroll your mouse and Click Apply Online:
Apply Online
Check Aci Old Job Circular: Click Here